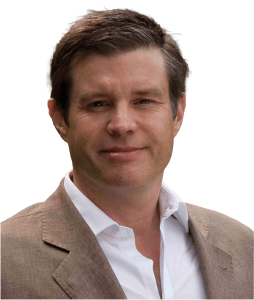 Roger Proctor, Founder & CEO
FEATURING
A to AAA Rated Obligon (S&P)

Flexible Options
ABOUT GENEX CAPITAL
What we do – We buy structured settlement payment rights and other payment receivables and reassign them to private and institutional investors.
Strength and Experience – We have been in business since 2003, and have transacted over $800 Million in payments. Our staff of professionals are here to serve you.
Founder – Roger Proctor, the Founder and CEO of Genex Capital, is an attorney with 38 years of experience. He is a former member of the Association of Trial Lawyers of America.
ABOUT ASSURED ANNUITIES™
Assured Annuities™ assist individuals in meeting their financial goals, such as saving for retirement or a child's education or improving overall yields on a balanced investment portfolio.
The Assured Annuity™ is a contract providing for the payment of a sum of money payable either monthly, yearly, in one lump sum at a future fixed date, or a combination thereof. These payment rights were originally paid by insurance companies to personal injury victims pursuant to a structured settlement. Those individuals chose to sell some or all of their payment rights to Genex Capital in return for a lump sum present value and now Genex Capital offers them for reassignment to you at interest rates that are often better than what you could get from the insurance company directly.
WHO MAKES THE PAYMENTS TO ME?
Each Assured Annuity™ is paid directly to you by a U.S. based Insurance Company with a credit rating that is generally AAA to A rated by Standard and Poor's or by way of a servicing arrangement. In cases where you may want to reassign the annuity in the future or in other appropriate circumstances, these payments may be paid through a third party bonded servicing company arranged by Genex Capital. In such case, payments will be made to Genex by court order and then forwarded to you by way of the third party servicing company in accordance with and subject to the terms of the Receivable Purchase Agreement which you enter into with Genex.
WHY ARE INTEREST RATES ON THE ASSURED ANNUITY™ HIGHER THAN THOSE OFFERED BY INSURANCE COMPANIES DIRECT?
The rate of return on an Assured Annuity™ is generally higher than the rate available for a comparable annuity purchased direct from the issuing insurance company for two reasons:
1. The Assured Annuity™ has been "previously owned" with attributes such as payment term, payment amounts and average life that cannot be changed.
2. Because Genex Capital buys Assured Annuities™ at discount prices from annuitants it can pass along preferred rates to its buyers.
WHY WORK WITH GENEX CAPITAL?
Genex Capital has been in the business of buying structured settlement annuities on the secondary market since 2003 and we pioneered the offering of our Assured Annuity™ to the retail buyer market in 2006.
There are five important factors that set us apart from all other companies in the secondary market annuity industry:
1. We commit at least $20 million present value of Assured Annuities to our retail buyers annually.
2. We buy direct from annuitants and control the transfer process resulting in a 92 percent completion success rate.
3. We require only a 10 percent deposit at the time of booking and the balance is only due once the court transfer order is granted.
4. Sixty Day Price Lock Rule – We are the only company that locks in your investment price at the lesser of 60 days from booking and the actual completion date. As such, you will start earning interest on your money at the agreed upon rate from the 60th day to the completion date even while that money is still in your bank account.
5. We have transacted close to $1 Billion since inception.
COMPARE GENEX CAPITAL
See for yourself how the Genex Capital Assured Annuity™ performs relative to other fixed term annuities offered by insurance companies direct. The following comparisons are based upon a $100,000.00 present value invested for a fixed term of 10 years. The Genex Capital example is based upon an AA rated payment source.